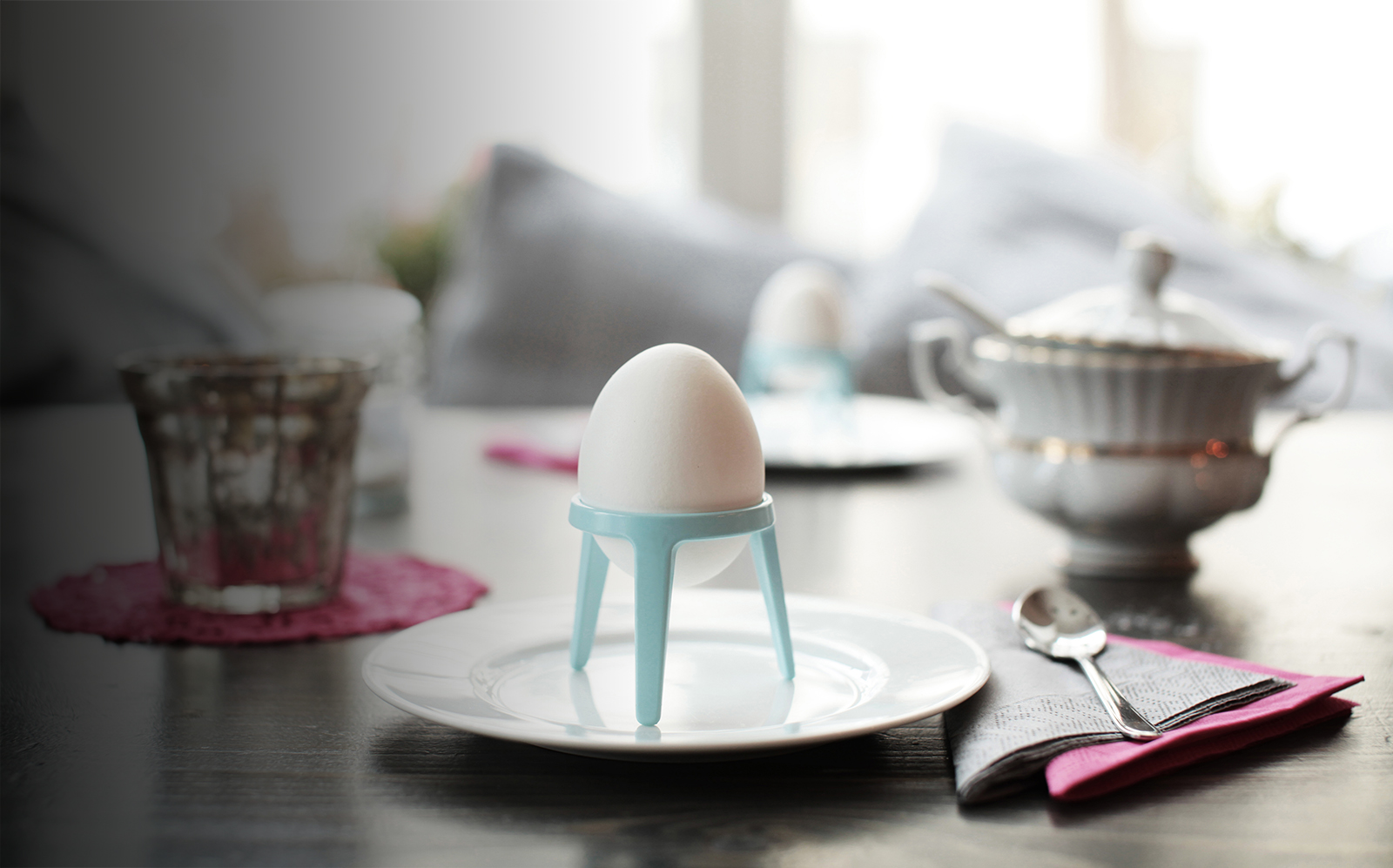 Time for
breakfast
The egg cup without the cup.
The most elegant way to enjoy your breakfast egg.
The perfect gift!
the eggcup without the cup
This metal design piece is more than a classic eggcup. The breakfast egg rests safely in the wide ring. The three legs - together with the weight of the entire construction - lend great stability. It is not by accident that one might think of a launching rocket which also led to the products name "rocket".

Weight, haptic and appearance gives rocket a high value and therefore it makes a perfect gift.
Available in colors: white, black, natural (raw), orange, green, blue, red and turquoise.
Since autumn 2017, we also offer a genuine gold plated version - our Gold Edition.
DESIGN AWARD
WInner
The rocket eggcup won several awards
for its outstanding design quality.
MAde in
GErmany
Unbreakable, stackable, dishwasher safe
and succesfully tested 10,000 times at home
in cafés and hotels.
100 % made
of MEtal
Rocket is made by a zinc diecasting process from
a high-quality metal alloy.

The "blanks" are painted with
solvent-free and environmentally friendly
powder coatings.
rocket is also available online at some of our partners:
We are constantly expanding our dealers network by finding new sales partners.
If you are interested in working with us, please contact us at info@getrocket.com